NEWS
"TREASURE JAPAN ARENA TOUR 2022-23~HELLO~ POPUP STORE" Fukuoka venue details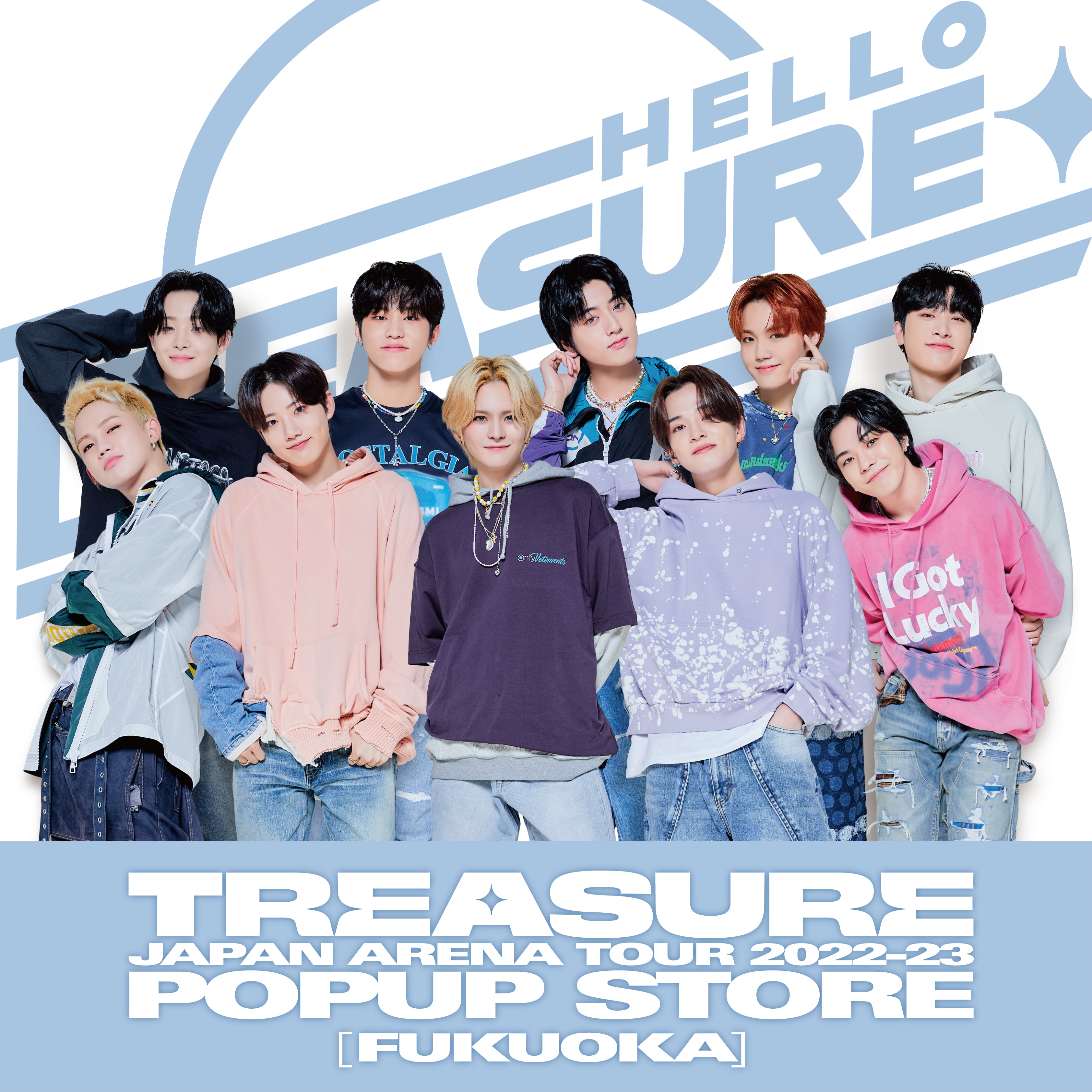 A POPUP STORE will be open for a limited time in Hakata Marui in conjunction with the Fukuoka performance of "TREASURE JAPAN ARENA TOUR 2022-23~HELLO~"♪ Please come and visit us at the LIVE venue 💎
■Overview
Store: Hakata Marui 3F special venue
Period: December 10th (Sat)-December 19th (Mon), 2022
Address: 9-1 Hakata Station Chuo-gai, Hakata-ku, Fukuoka City, Fukuoka Prefecture 812-0012
Hours: 10:00-21:00
Entrance Fee: Free
*Business hours are subject to change. The latest information is
Hakata Marui Official Homepage
Please confirm.
About advance reservations
In order to prevent infection with the new coronavirus and to avoid congestion and minimize queue formation due to customer concentration,
As a safety measure, admission will be restricted by advance reservation (first-come-first-served basis) for some dates.
Advance reservation target date: December 10 (Sat), December 11 (Sun)
Advance reservation start date: December 3 (Sat) 12:00-
Advance reservation site:
https://t.livepocket.jp/t/8i30i
*Registration will be closed as soon as the capacity of each venue is reached.
* Membership registration on the reservation site is required, so we recommend that you register in advance.
About numbered ticket distribution before business start time on some schedules
Regarding the following schedule, admission tickets (ticket numbers are in random order) will be distributed before the opening hours.
*Please note that the ticket numbers are random and not "first-come, first-served".
[Distribution date]
December 16th (Fri), December 17th (Sat), December 18th (Sun)
[Distribution target]
Customers who lined up between 9:15 and 9:30
[Distribution location]
Pedestrian Deck 2F In front of the store entrance on the Hakata Station side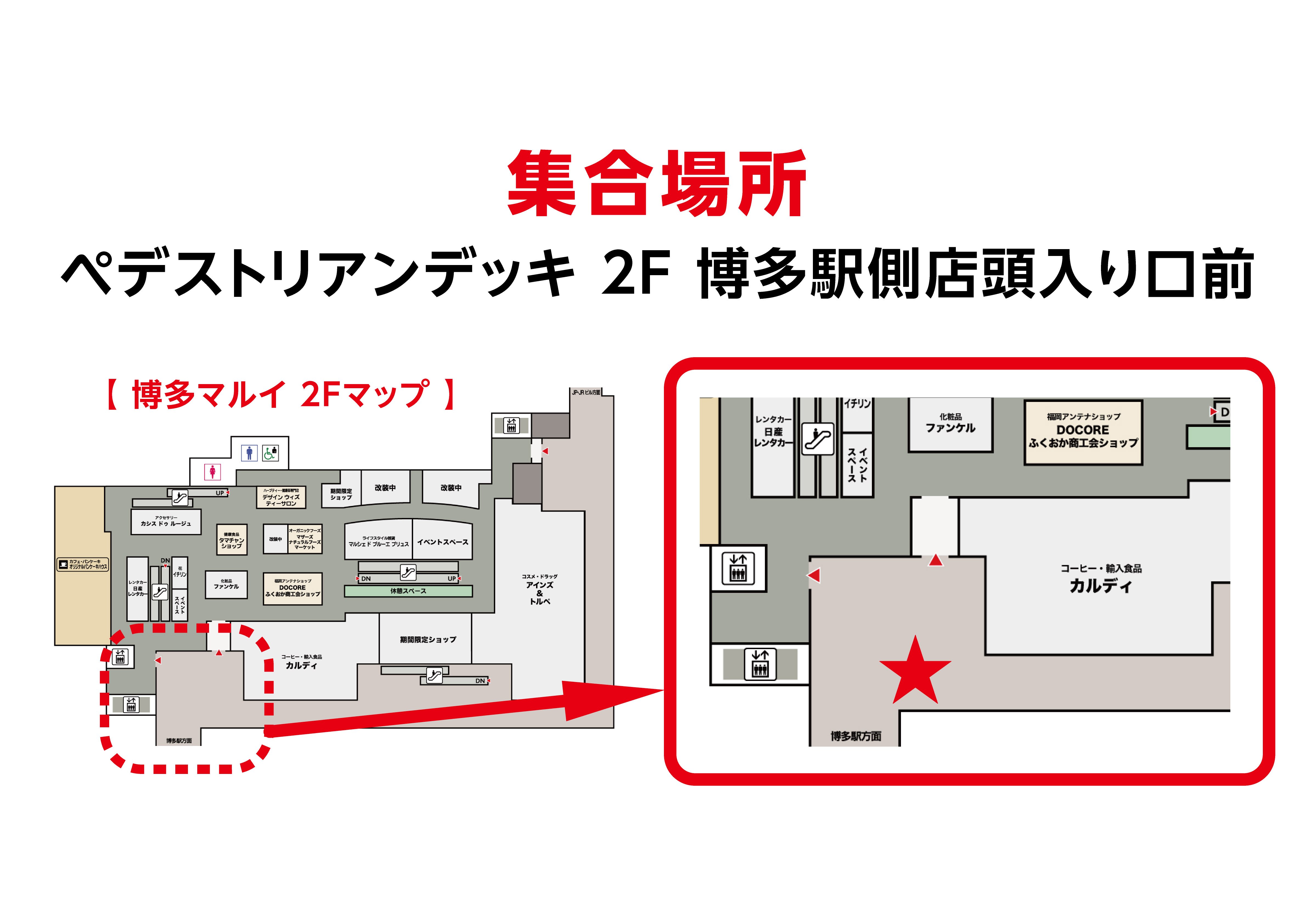 ※こちらの整理券は商品購入をお約束するものではございません。予めご了承ください。
※深夜・早朝から会場付近に待機、並ぶ等の行為は他のお客様にご迷惑となりますので、一切禁止とさせていただきます。
※9:30以降にお越しのお客様はOPEN後、直接店舗までお越しください。なお、混雑状況により別途入場整理券を店頭で配布する場合がございます。
※上記の配布対象日以外の日程も、混雑状況により入場整理券を配布する場合がございます。
※ランダムの入場整理券は営業開始時間前に配布するもののみとなります。
※入場整理券は1枚で1名様のみご入場いただけます。お2人以上でご入場の場合は、必ずお連れ様とご一緒にお越しください。なお、ご入場の整理券はお連れ様の中で一番あとの整理券番号でご案内いたします。
【POPUP STOREお問い合わせ窓口】
株式会社イーステージ TREASURE POPUP STORE担当まで
mail:
treasure-popup.info@eastage.co.jp